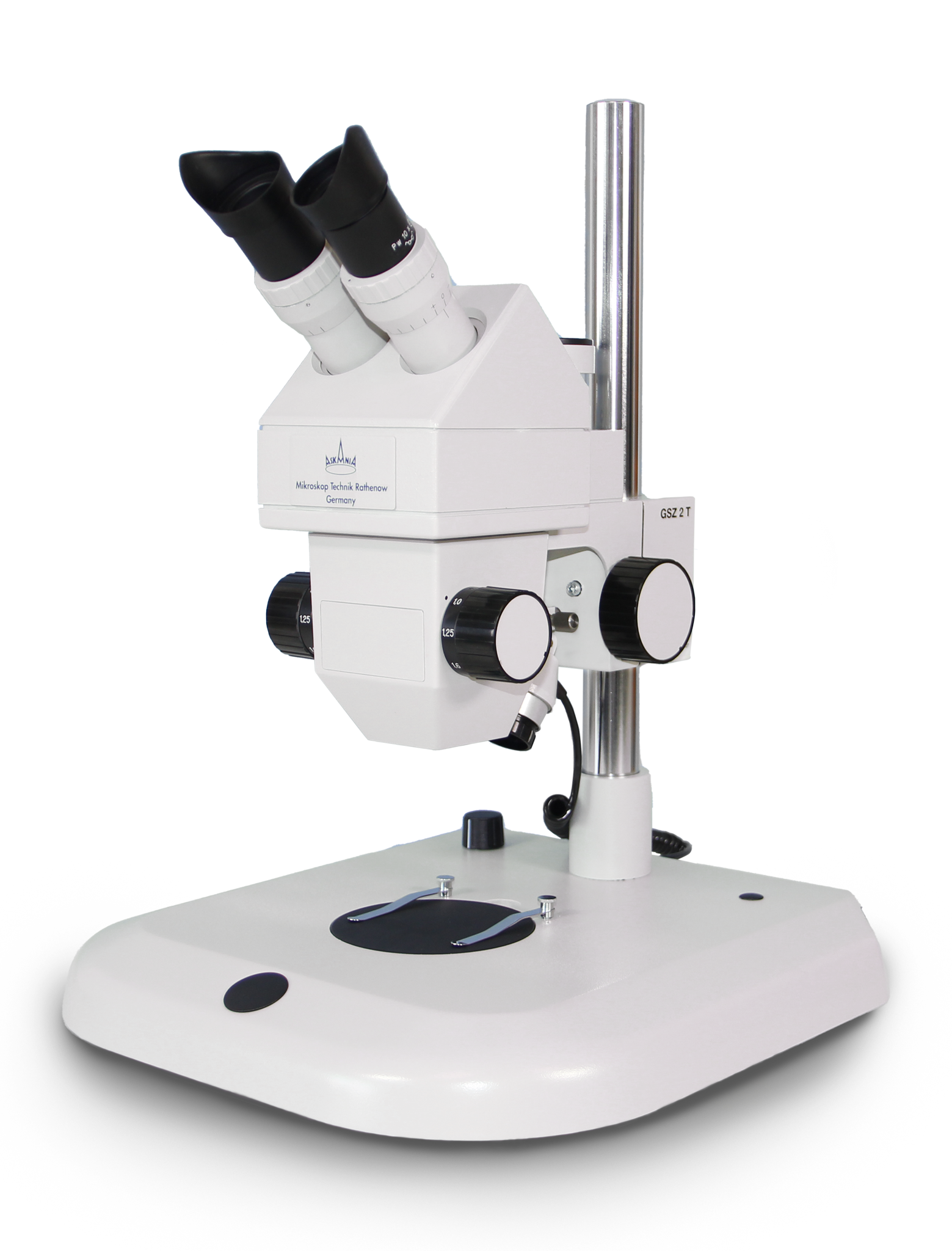 Your Stereo-Zoom-Microscope for quality asurance

The ASKANIA Stereo-Zoom-Microscopes GSZ 2 and GSZ 2T are Stereo-Microscopes with excellent optic qualities such as planar visual fields and almost entirely corrected chromatic aberations.
Due to it's small, light-weight and still robust design that is based on the Greenough principle, the ASKANIA GZS 2 / GSZ 2T is ideal for industrial quality asurance, observation and validation of plant or animal tissue samples for food products and a choice of style in the hobby sector.
Gradual 5:1 Zoom enables magnifications of 8x - 40x for GSZ 2.
And 10x - 50x for the GSZ 2T version.
The magnification can be furtherly enhanced with suplemental objective add-ons.
LED Ring lights, LED Spotlights and many more such add-ons allow a great range of customization, as the modular design aspect of our microscopes intents.
You want to connect a camera to the microscope? No Problem. Simply connect a SLR Camera via our photo-adapter module. Or choose the GSZ 2T version, which comes with a third ocular tubus entirely for fitting cameras.


Customizable for Individual Solutions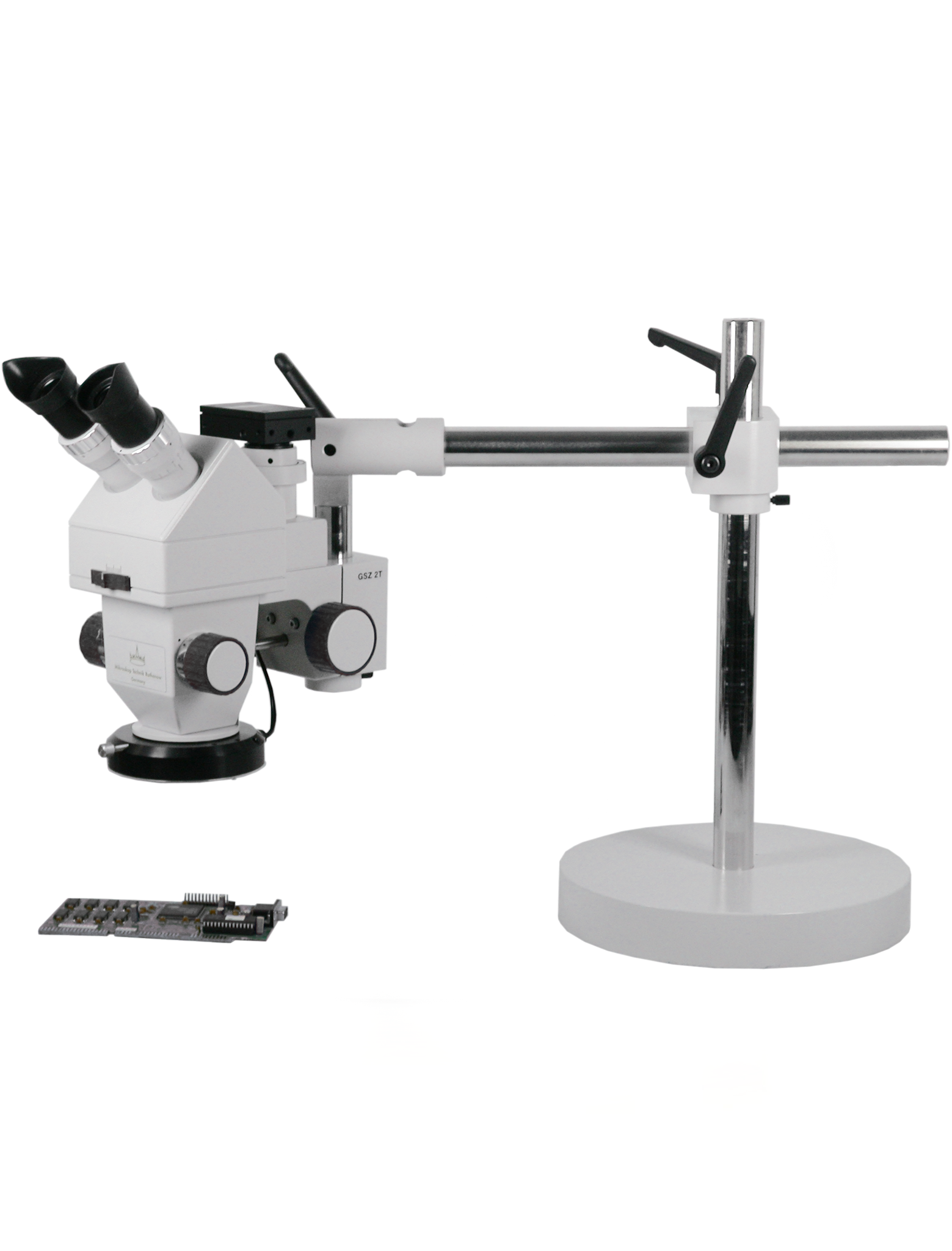 Soldering Microelectronics and Quality Asurance
Install the ASKANIA GSZ on your soldering station, microelectronics assembly station or on the quality asurance desk.

ASKANIA GSZ can be combined perfectly with a stand featuring articulated holder arms. It's large visual field and great operational distance allow it to be moved over your part unhindered.
Great Operational Distance
Customizable
Thanks to a multitude of add-ons the GSZ can be custom-fit to your individual demands.
Easy Operation
The ASKANIA GSZ can be operated swiftly in every industrial area.
Design
Compact and robust design forsee use of the GSZ even in toxic perimeters.
Zoom
5:1 Zoom makes magnifications of 8x – 40x possible with the GSZ.
The GSZ T version furtherly increases magnification to 10x – 50x.


Inquiry for ASKANIA GSZ 2 / GSZ 2T