ASKANIA - We can help you aquire detailed pictures

You are writing a book, or releasing a scientific article or you want to improve your thesis paper with pictures but you don't have the means to aquire quality macroscopic or microscopic pictures? We are happy to help you.
In our demonstration gallery a multitude of microscopes and light sources for different cameras and contrast techniques stand at the ready for use. Annotation and measurements are possible too.
Visit us in Rathenow and create your own pictures and measurements with out demonstration devices. Or send us your samples and instructions and we take pictures it for you. We gladly support you.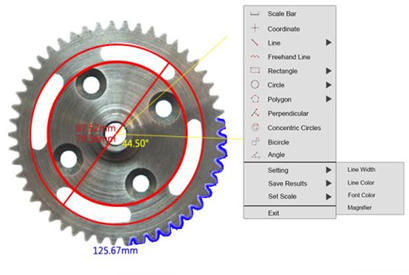 An overview of our available methods:
Stereo Microscopy with Different Illumination Techniques:


Transmission -and reflection light microscopy, coaxial peripheral illumination, obtuse angle illumination, dark-field lighting, ring segment light, light sources with specified wavelengths and filters, polarization and many more.

Laboratory-Grade Contrast Methods:

Bright-Field, Dark-Field, Phase Contrast

Documentation and Software-Application:


Record Images and Videos, a significant list of measuring functions, creation of enhanced depth field images (EDF), Image-stitching (Panorama), form and report creation and other such accomodities.